Exporting Workspaces
Can I export my Workspace?
If you wish to store your Workspace locally, you can always export it to a PDF file. The way to do this is to use the Menu Bar in the top right corner of your Workspace. Select the Menu icon on the far right and choose Export to PDF.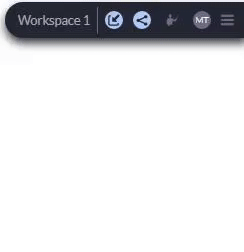 Figure 1: Export to PDF
✏️Note: The PDF follows the numerical layout of the numbered pages in the Workspace.