How can I invite others to join my Workspace?
You can invite others into your Workspace a couple of different ways.
The first way is to:
1. Copy the entire link from your browser and send it to people you wish to join your Workspace. All they have to do is open the link.


✏️Note: If you set restrictions or added a password to your Workspace the person you are sharing the Workspace with may not be able to access the content, so be sure to check this!

Another way to send invitations is to:
1. Use the Share option. From here, you can e-mail the Workspace link or copy it to your clipboard.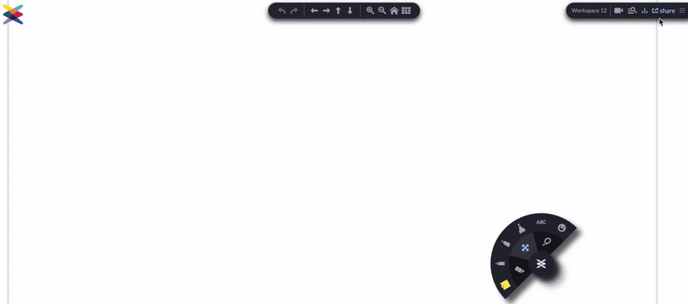 Figure 1: Invitations
Users can also open Workspaces by using the Open Shared Workspace option. This feature is located in the top right corner of your Dashboard.
1. Select this option.

2. Paste the link or just the 9-digit ID of a Workspace (this is always the last 9 digits of the link)

3. Select Open.

Figure 2: Open Shared Workspace



Figure 3: Paste ID/Link


Note: Each time you join someone's Workspace, it will appear on your Dashboard. This Workspace will be available as long as the owner of the Workspace decides otherwise (changes access permissions, deletes the Workspace) or you decide to hide it.
😎Pro Tip: If the Workspace does not have a password, you can duplicate it and become the owner of the new Workspace.