The latest release includes:
August 2022 Release Video Overview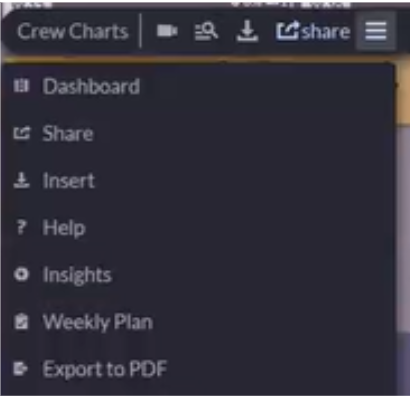 Pull Planning Module Enhancements
You can now access your Insights Panel and Weekly Plan via your navigation bar. Simple click on the

icon in the upper right navigation bar. From here, you'll now select Insights and Weekly Plan to access the corresponding charts.

Crew Management Summary in Weekly Work Plan
In this release, we've now added an Overall Lane which summarizes how many days of total activity and how many crew members would be on site.
Via your Insights Panel in your Pull Planning Module, select Weekly Work Plan. You can add and remove Swimlanes and filter through the trade type.
Crew Size Charts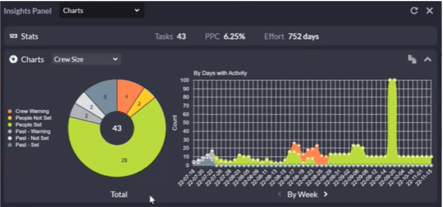 As part of our August Release, Hoylu's introducing a new type of chart – the Crew Size Chart. This new chart summarizes the assigned people over time or per trade.
Via your Insights Panel, you're now able to see six new labels – Crew Warning, People Not Set, People Set, Past – Warning, Past – Not Set, and Past – Set.
This gives you the ability to look at your current crew sizes, or view past crew sizes on dates that have passed.
Workspace Title in PDF Export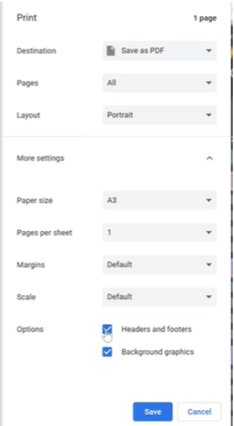 Now, you can activate page headers and footers and view the Workspace Title. To activate the headers and footers:
1. Enter your Insights Panel.

2. Select Export to PDF button where your print box will appear.

3. Select More Settings from the display box and make sure Headers and Footers is check marked.

4. Hit Save.
✏️Note: The workspace title will appear in the header and the workspace ID will appear in the footer.
Agile Module Enhancements
In our August release, multiple changes have been made to ensure an easier user experience. In this video you'll discover new features and enhancements, including:
Add Multiple Boards
Move Boards in Overview Mode
Label Interactivity
Customizable Ticket View for Agility
Core UX Changes
Based on client feedback we continue to improve our Core UX for easier usage. In this demo video you'll discover:
Swimlane Labels Behavior
Scroll to Get to Overview
Additional changes you'll notice with the August 2022 release:
Dashboard Loading Time – We've made improvements to the loading times for your Dashboard. You should see a significant improvement to your workspaces loading when first logging into your Hoylu Dashboard.
September 2022 Release
The September 2022, Hoylu Product release is tentatively scheduled for Tuesday, September 13, 2022, at 6 p.m. (ET).
Client Feedback
We value your feedback and build our Product Roadmap based on industry standards, best practices, and client feature requests. You can submit a feature request any time, via your Hoylu Resource Center. Select the

icon in your Hoylu environment to access Client Feedback, to open a support ticket, or to access our in-app training guides.