The latest release includes:
Hoylu Release Guides
Upon each release, release guides will be provided and stored in the Hoylu Knowledgebase. Specific changes to our products — our adaptive workspaces, integrations with JIRA, Digital.ai Agility, and so on — can be found in the Hoylu Knowledgebase. You can search our revised Knowledgebase any time – it's available 24/7 to provide training and guidance on utilizing the innovative features of Hoylu.
December 2022 Release Video Overview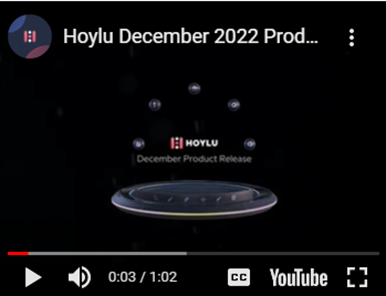 Portals/Multiple JIRA Instances
One of our most requested integrations just got better! The December release allows companies with multiple JIRA instances (sandbox, production, etc.) to integrate them directly into Hoylu!
Watch below for more details and a step-by-step demonstration to set up your multiple JIRA instances (remember, you must have administrative rights to set up the initial JIRA integration).
Additionally, we're added to our extensive integration lists adding the following new Portals:
Microsoft Stream
Power BI
Figma


Hoylu Board and Plan Improvements
Use Boards and Plans Together in a Single Workspace
For the last release of 2022, we are bringing together all the capabilities of Hoylu Plans and Hoylu Boards! We heard your feedback from the Construction and Agility world and are excited to bring this highly requested enhancement to you and your teams – making Complexed Projects – Simplified!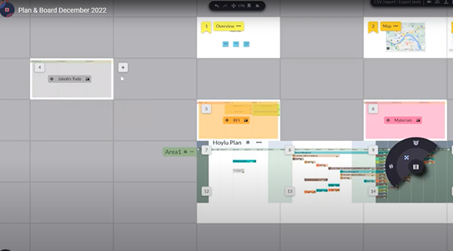 Additionally, the December release brings multiple new board improvements – allowing your experience to be more customized and collaborative! Some of the new enhancements simplify multiple processes – including the user interface with labels and options for additional descriptions.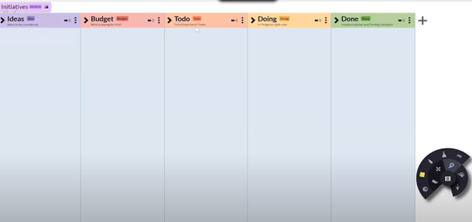 January 2023 Release
Please note there will be NO product release in the month of January. However, watch for updates to our Support and Training processes in early January!
Updated Hoylu Construction Module Training
We're excited to announce a revised Pull Planning training for new and experienced users! Get the most out of your Hoylu experience - from the basics to advance training on everything Pull Planning. See your Hoylu Resource Center

for details.
Client Feedback
We value your feedback and build our Product Roadmap based on industry standards, best practices, and client feature requests. You can submit a feature request at any time via your Hoylu Resource Center. Select the

icon in your Hoylu environment to access Client Feedback, open a support ticket, or access our in-app training guides.