The March '22 release includes:
Basic Functionality Improvements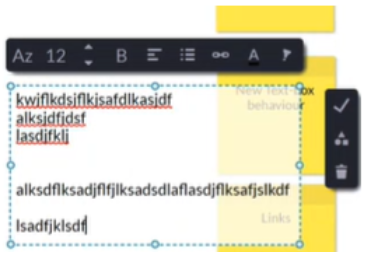 Rich Text Enhancements
New Textbox Behavior
Hoylu brought back a feature with how textboxes expand, based on client feedback. Textboxes will now grow both vertically and horizontally as the user types within the textbox. The box will now default to the size of the text within the box. Text alignment has also changed, with "left alignment" now set as the default.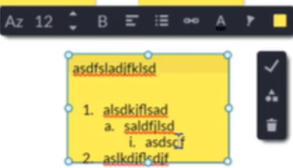 Lists Within Textboxes
We now have lists available within the textboxes. We offer both number and bullet point lists with sublevels. You can press Tab or Shift+Tab to toggle the list alignments.
Rich Text (continued)
Links in Textboxes
Additionally, you can now add hyperlinks to specific text. You also can add more than one hyperlink in a textbox. Simply select the word(s) you'd like to link to an external resource, select the link icon from your toolbox navigation and add in the desired hyperlink.


Pull Planning Enhancements


Loading Times
Backend improvements were made on the loading times of Pull Planning modules, including the collapsing, and expanding of weeks. Extensive testing was conducted showing speed improvements up to 90% in some instances. This may vary by machine and project size, but generally clients should see an overall increase in speed loading times.

Dependencies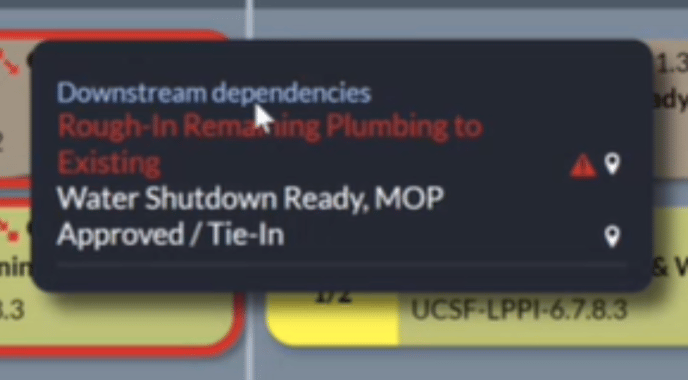 Based on client feedback there are use cases where multiple tickets run in parallel, and they shouldn't have the same dependency warnings. In this release, we added dependency indicators that allow you to click on the task and see the downstream or upstream dependencies indicating those in conflict and those not in conflict.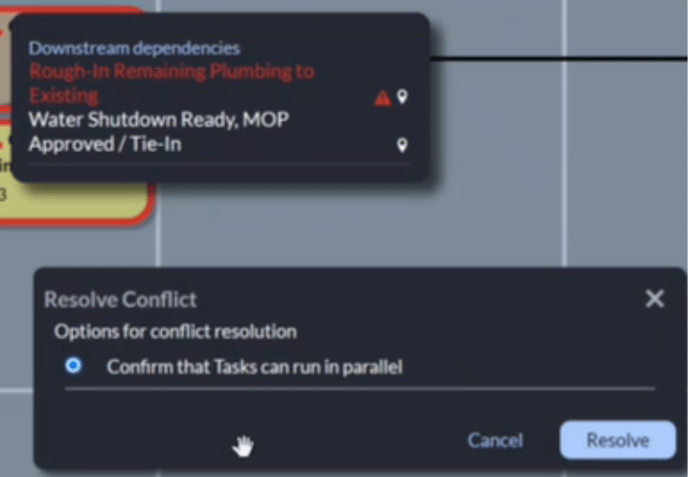 If a conflict appears, a clickable warning triangle will appear displaying the task. This will provide you the option to resolve the dependency by indicating it can run in parallel with other tickets.
Pull Planning Enhancements (continued)

Labels in Insights Panel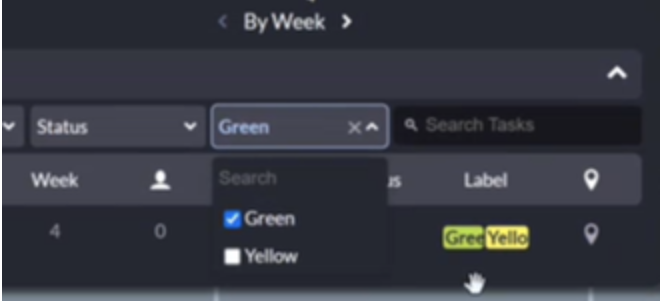 Labels now can be seen and filtered within the Insights Panel. This new view and function will allow users to complete custom grouping of tasks and get related graphs. Additionally, this will also allow users to easily find tasks based on the identified label.
Bug Fixes

When adding a hyperlink to a milestone, you can now click on the milestone icon itself to launch the link. Future enhancements to milestones are on the Product Roadmap for upcoming releases.
CSV Imports (Beta)
Date Formatting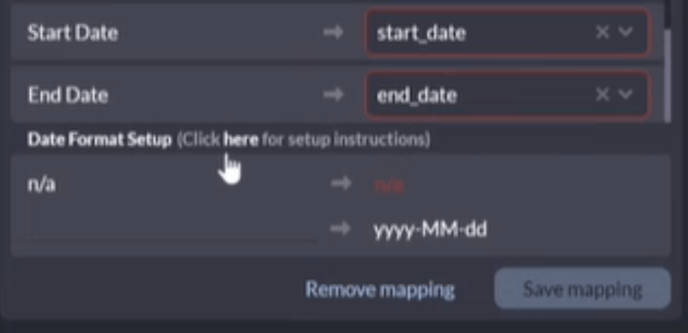 During the data import process, we've now added a "Date Format Set up." When selecting the Start Date, you can now set up the date format with another 15 date options. This gives clients the ability to use date format options outside of the American date format (DD/MM/YYYY). The import process will automatically set to the format used in your file, but if it doesn't automatically set, you'll have the option to create the format manually.
The next page provides a list of "tokens" that can be utilized in creating the date format of your choice.
CSV Imports (Beta, continued)
Table of Tokens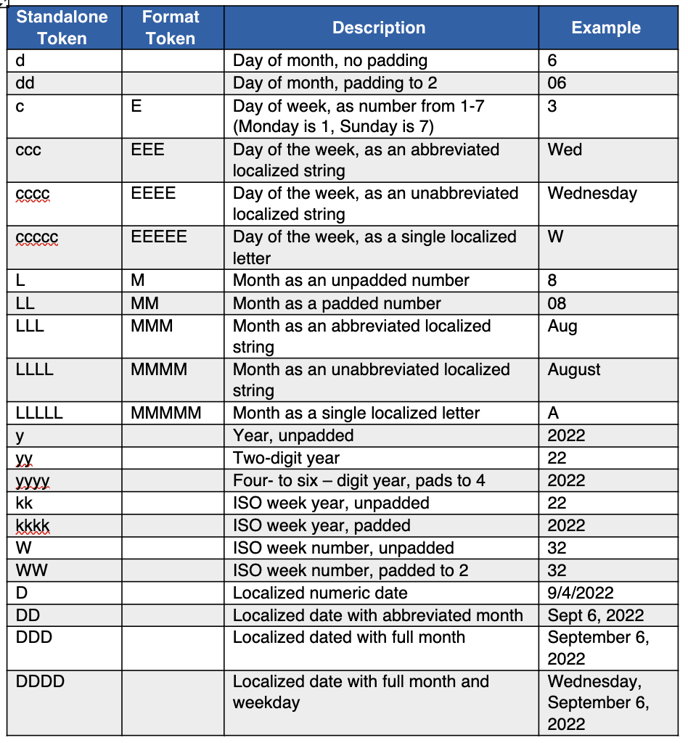 CSV Imports (Beta, continued)
Import Filtering
You can now filter data brought in during the import process. To utilize this feature, when importing data, you can filter by Trade, Title, Days, and even Start or End Dates. Once you filter the data, you can then select all the tasks you'd like imported and select "Place on plan."
If importing and filtering by Trade, the import paths will import with the associated Trade colors.
Bug Fixes
Multiple bug fixes were implemented around time – duration and manpower. At times, the special characters were not displaying appropriately. This has been resolved in the March release.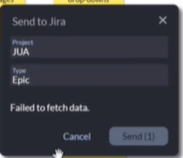 Jira Integrations
Multiple changes have occurred with Jira integrations. We've implemented error messages that will prevent you from submitting the tickets when fields aren't properly aligned or are missing specific elements. A description of the error will appear allowing you to correct the error before submission of the ticket can occur.
Accessibility Corrective Action Plan
Hoylu is committed to making our on-demand enterprise applications accessible to all individuals, including those using assistive technology such as speech recognition software and screen readers. To this end, Hoylu's development process follows international best practices as outlined in Section 508 of the Rehabilitation Act and the Web Content Accessibility Guidelines (WCAG) 2.1 Level AA wherever possible. Content that conforms to WCAG 2.1 also conforms to WCAG 2.0.
To ensure an unbiased audit and completion of our product VPAT's, Hoylu has partnered with a third-party vendor, Level Access, to audit, review, and complete our annual VPAT, ensuring compliance with WCAG 2.1 AA guidelines and standards. Additionally, we've established an Accessibility Corrective Action Plan through December of 2022.
As part of this Corrective Action Plan, Hoylu is focused on conducting a full product and features audit. Additionally, the audit process will be conducted on an annual basis (July-August).
To learn more about our commitment to Accessibility and to review our Accessibility Corrective Action Plan, please view our Hoylu Knowledgebase article here.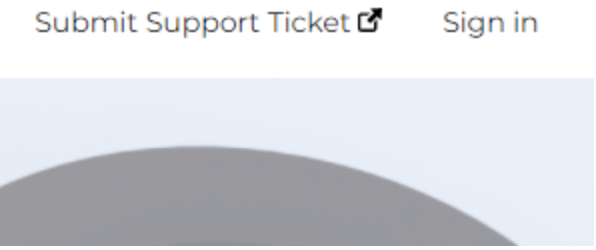 Contacting Hoylu Support Team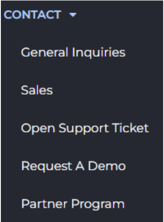 We've been working hard to provide all our customers with exceptional customer service. To continue in this process, we've made it easier to submit any product or training-related support tickets via our website.
You can access the Support Form by visiting the Knowledgebase and clicking "Submit Support Ticket" on the upper right corner of the page.
You can also access the Support Form by visiting http://www.hoylu.com and selecting "Contact" then "Open Support Ticket."

Moving forward, any client reported issues will require a Support ticket to be created. This will help us track any related support concerns coming into our teams through one codified process.