Presenter Mode

Hoylu offers a Presenter functionality. This allows one user in a shared Workspace to assume the position of a Presenter. When this function is turned on, all other users in the shared Workspace are automatically directed to the position of the Presenter and will continue following the Presenter until the function is turned off.
To enable the Presenter functionality


1. Select the Presenter icon from the Marble Drawer located in the bottom right corner of your Workspace.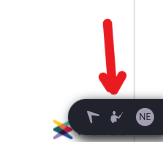 Figure 1: Presenter Icon
2. When the pop-up appears, click "Start Presenting" button.

Figure 2: Start Presenting

To disable presenting,

1. Scroll over the "Presenting Page: " box at the center bottom of the workspace

2. Select the "Stop Presenting" button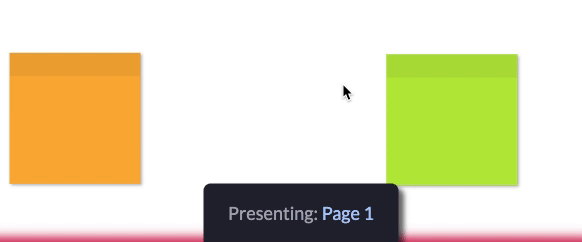 💡 Tip: You can also select the presenter mode icon to stop presentation mode.
Cursors
Hoylu also offers the ability to see others Cursors within the Workspace. This feature needs to be enabled as we like keeping that level of anonymity.
Enabling Cursor view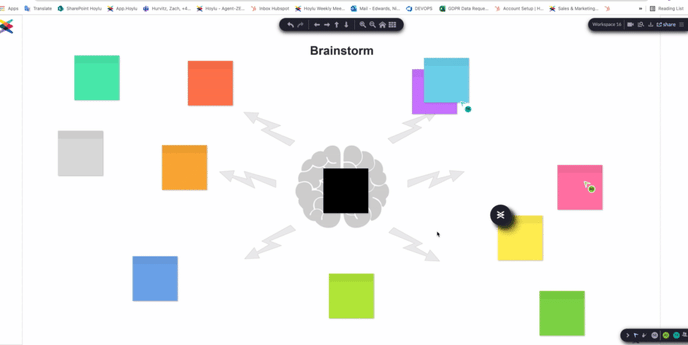 Figure 4: Cursor View


To enable Cursors,
1. Select the Cursor icon in the bottom right corner of the Workspace

2a. Deselect the checkbox to allow others in the Workspace to see your Cursor.

2b. Slide the bar in the pop-up over to "Show Cursors" to see others in the Workspace that have enabled their Cursors for view.


Figure 5: Fixing Cursor Settings
✏️Note: When updating Cursor settings in the Workspace, you will need to go back and update them each time you log into the space, as it will only apply to that session.
💡Tip: Your cursor will disappear after a couple of seconds of inactivity, but it will reappear when you move in the Workspace again.