Whether you're new to Hoylu or facing problems when trying to register on Hoylu. Here are some things you can do:

Verify you have accepted the terms of use.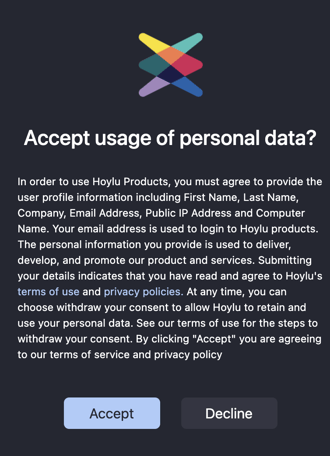 Figure 1: Accept Terms
Make sure that the fields for First Name, Last Name, Email, and Password are filled out.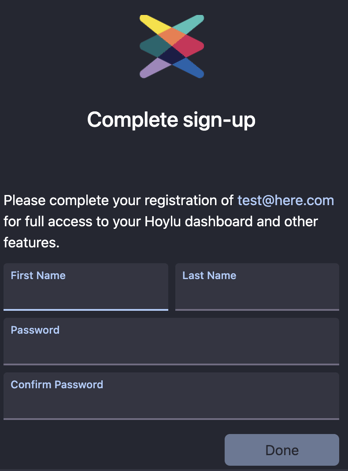 Figure 2: Sign Up
Your password needs to have more than 8 characters:

Figure 3: Password Requirements
Make sure you're using the latest version of Chrome or Edge for the best experience.
Sometimes our services may be blocked by your provider or by a VPN, so test your connectivity here:
https://connect.hoylu.com/checksvc
For some of our clients, the signup procedure worked when accessed from https://app.hoylu.com/
Type in your email and select Join. You will be asked to complete the signup procedure later.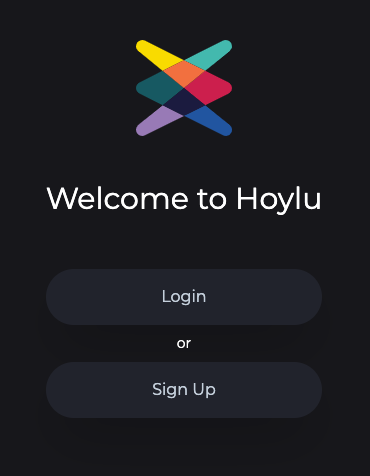 Figure 4: Join Hoylu

If you can't log in after you have created an account, make sure that your email address and password are correct.
✏️Note: If you forgot your password, you can reset it.
If you still can't log in or register, please contact us using this form.