Home Button

When clicking the Home button on the Navigation bar you can be taken to that set Home page.
To change the Home page:

1. Click on Overview mode.

2. Select the Page number icon at the top left of the Page you would like to set as the new Home page.

3. Verify the Home image is present on the Page number icon for the Page you have selected.

Figure 1: Changing the Home Page
Templates


Hoylu offers a wide selection of Templates. They are divided into several categories and come in the form of images that will easily snap to fill entire pages.
To access our Templates,
1. Select the Overview mode. (You will notice that the view has changed as well as the Toolbox.)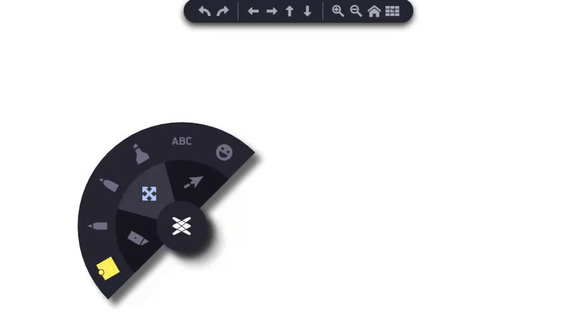 Figure 2: Select Overview Mode


2. Select the two-layer icon

3. Use the drop-down list to select a category of Templates or simply browse through the whole selection.

4. Drag and drop the desired Template directly to the Workspace.

Figure 3: Categories

Figure 4: Adding Templates.
To Delete a Template

1. Click on the Page/Template from Overview mode

2. Using a Selection tool, click on the template (make sure you're clicking the template and not any elements you may have placed on the template)

3. A lock Icon should appear, select the lock, then select the unlock icon that appears.

4. Once the template is unlocked you should see the Submenu appear.

5. Click the Submenu, then select the Trash can icon.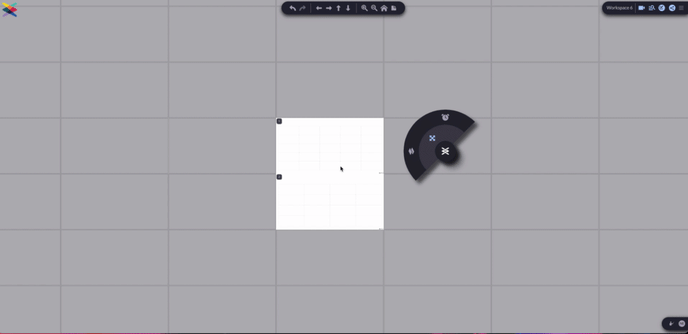 Figure 5: Deleting a Template
Timer


Hoylu offers the option to display a Timer for everyone in the same Workspace so you can easily communicate a countdown for activities.
To add the Timer to the Workspace:
1. Select Overview from the upper Navigation Bar

2. Select the Timer icon.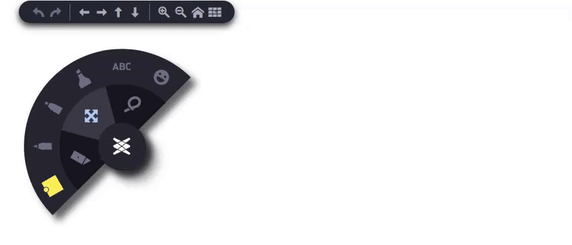 Figure 6: Timer
You can select how much time you wish to set and to begin the Timer by selecting Start. The Timer will be displayed in the top right corner of your Workspace, next to the title of the Workspace.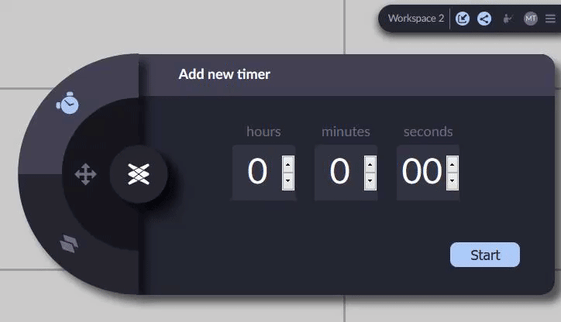 Figure 7: Setting the Timer
✏️Note:You can pause, continue, reset, and delete the Timer by selecting the options next to the timer in the upper right-hand corner of the Workspace.

Figure 8: Pause, Continue, Reset, Delete