Hoylu has integrated with Webex where you can now access Hoylu directly within the Webex application.
How to use Hoylu as an embedded app within Webex Spaces and Webex Meetings:

1: Click on the ´Apps´ option

2. Search for Hoylu.

3: Click on Hoylu and wait for the pop up.

4: Log in with your Hoylu credentials.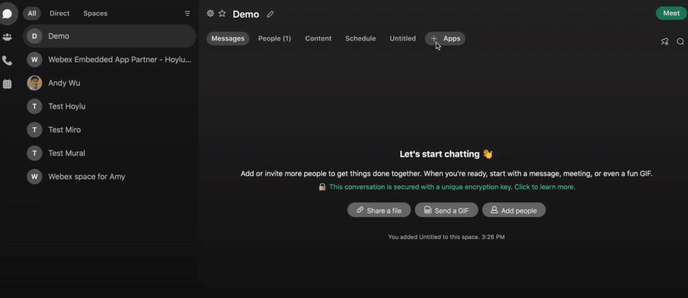 Figure 1: Adding Hoylu to Webex
How to Add Hoylu as a Tab:

1. Click on the ´Add to Tab´ button on the menu bar
2. Hoylu should now be added as a tab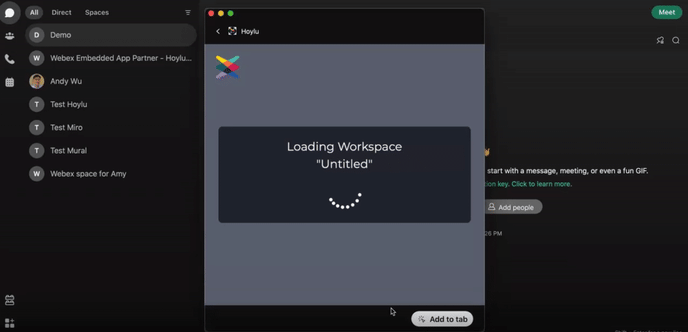 Figure 2: Adding Hoylu as a Tab in Webex
Advance usage of pinned Hoylu Workspace in Webex Spaces:

To expand the Webex Workspace:

1. Click on the arrow in the Untitled heading

2. Select Expand to open into a separate window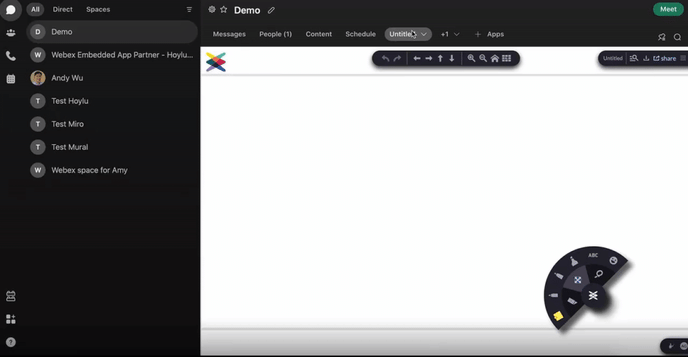 Figure 3: Expanding The Hoylu Window
Opening Workspaces during a Webex Call:
You can open a Hoylu Workspace for everyone during a Webex Meeting. This requires you to be the Host of a Webex call.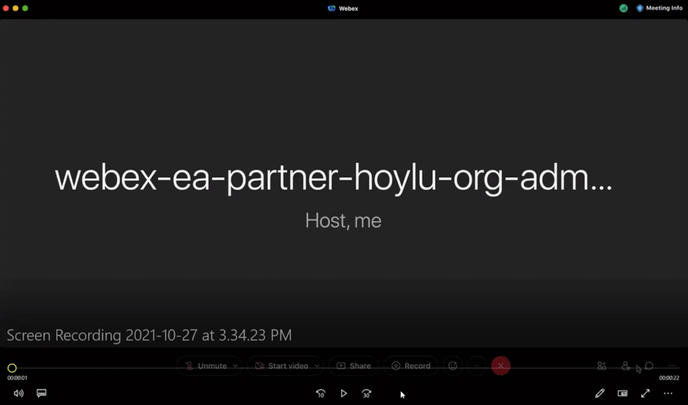 Figure 4: Selecting Hoylu in App Section of Webex

1. Click on Hoylu in the Apps section.

2. When the workspace is open, Click "Open Together," to share the Hoylu app with participants.

3. All meeting participants will then be directed to the Hoylu Workspace.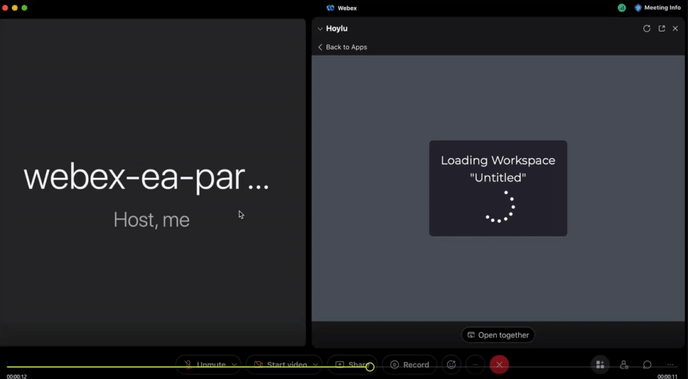 Figure 5: Loading a Workspace in Webex