What is Presenter Mode and how do I use it?
Hoylu offers a Presenter functionality. This allows one user in a shared Workspace to assume the position of a Presenter. When this function is turned on, all other users in the shared Workspace are automatically directed to the position of the Presenter and will continue following the Presenter until the function is turned off.
To enable/disable the Presenter functionality
1. Select the Presenter icon from the Marble Drawer located in the bottom right corner of your Workspace.

2. Select the "Start Presenting" button when the pop-up appears.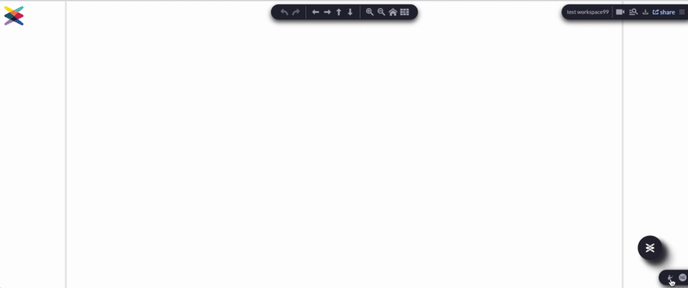 Figure 1: Presenter Mode
✏️Note: If someone else wants to present they will be prompted with the current presenters' name and the option to request or take over presenting.